Aussies protecting the environment one drop at a time
Covs Parts Pty Ltd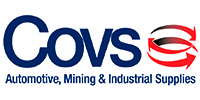 Covs (formerly Coventrys) is a major auto parts, tools, equipment and consumables distribution company that has been servicing the automotive, mining and industrial sectors in Western Australia since 1936. In July 2011, Automotive Holdings Group (AHG) acquired the Coventrys automotive parts business and formed the new company Covs Parts Pty Ltd.
Covs has a proud and rich history in Western Australia, with a reputation for having a diverse product range, industry experts, great branch locations and also for being a major supplier of genuine Ford and Holden parts.
Covs employs over 430 of the best people from within the automotive, mining and industrial sectors.
Our reputation for having friendly, professional and knowledgeable employees has been the industry benchmark throughout our entire 80 year history – we are the industry experts!
www.covsparts.com.au
Phone : 13 12 68
Email :  mail@covsparts.com.au
Locations:
WA
Welshpool –
192 Mills Street, Welshpool WA 6106
Ph: 08 9460 9118
Kalgoorlie
29 Boulder Road Kalgoorlie WA 6430
Ph: 08 9021 5211
Osborne Park 
83 Frobisher Street, Osborne Park WA 6017
Ph: 08 9444 9213

Joondalup – Covs
1/8 Royce Court, Joondalup WA 6027
Ph: 08 9303 8600