Aussies protecting the environment one drop at a time
Become a reseller
Are you looking for a new and exciting range of spill control equipment?
We are always looking for quality distributors around Australia and overseas.
You do not need to represent all of our range. You may be in a specialised field or industry. We ask that you partner with us to maintain the integrity of our product with the end user. This will benefit us both with strong sales growth.
To work with us, we ask that you
Are present in three or more states of Australia or have many locations in a state.
Have a niche market, industry or specialised area of expertise.
Are willing to answer and quote on leads provided to you by the Spill Crew Team.
Involve us in your marketing activities such as web sites, catalogues and marketing materials.
Maintain a good financial relationship.
Contact us by emailing sales@spillcrew.com.au or call Michael on 1300 4850 00 to discuss the opportunity to join the Spill Crew Team.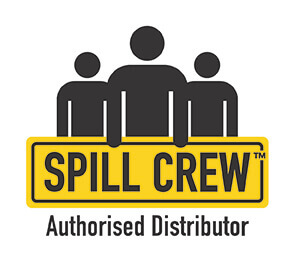 The official Spill Crew Distributors logo can be used by authorised Spill Crew distributors only.