Aussies protecting the environment one drop at a time
Blackwoods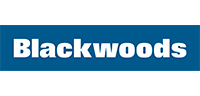 Blackwoods is a vital part of Australia's industrial and workplace landscape. The Blackwoods brand is, and has been, proudly associated with thousands of strategic projects with both large and small businesses nationwide, over many decades … and every time the message and promise is the same: if you see the Blackwoods' logo, you know 'all your workplace needs' are covered.
Blackwoods is proud to offer the widest range of maintenance, repair and operational requirements, backed by their customer support services.
The Blackwoods team believes that their product range and tailored value -add services are vital to a great service offering. They've made your job easier by selecting both the best quality and best value products from local and international sources giving you access to thousands of workplace essentials, exclusive brands and unique services.
www.blackwoods.com.au
Phone : 13 73 23
Locations:
ACT
---
NSW
---
NT
---
SA
---
TAS
---
QLD
---
VIC
---
WA