Created:
2014-05-28
6:02 am
Hot off the travels to the Top End for Safety in Action, the Crew was back up in Darwin again to visit our newest reseller, Geminex and to get the team trained up on FIXAPIPE.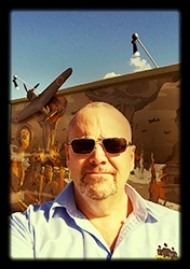 It's been a busy few weeks at Spill Crew. We took to the road again and travelled to Darwin to welcome Geminex as our newest reseller and carry out some FIXAPIPE training with the team. Mike spent two days training the internal sales team at Geminex and successfully avoided death by PowerPoint – he had everybody carrying out their own repairs with FIXAPIPE. We also hit the road and visited some customers, introducing them to the FIXAPIPE phenomenon. They're a talented bunch up there and we're looking forward to some exciting things from Darwin!
Quick Darwin fact: Did you know the average density of crocodiles across tropical Australian rivers is five crocs per kilometre, but the NT's Mary River can average as many as 20 crocs per kilometre! Thanks, but no thanks.